A CLUB FOR RETIRED UPSERS

This Club consists of  IBT Local 705 and 710 along with IAM Local 701 Hourly United Parcel Service employees eligible to Retire or Retired in the Chicagoland Area. We would like to see other chapters of this Club start up in other areas so we can communicate and exchange information, as Buster Brown is Renown. This Club was started by FEEDER DRIVERS, but open to all PACKAGE CAR DRIVERS, DOCK WORKERS, PORTERS, MECHANICS and CLERICAL WORKERS so long as they are or were Hourly Union Worker's when they retired.

"Sorry No Management" as there is a 

limited need of supervision! 

"There is a GREAT LIFE after

 United Parcel Service"

© Copyright P.U.P.S. Inc. 2001-2016, All Rights Reserved 

PURPOSES OF P.U.P.S. INC. 

      The purposes for which P.U.P.S., Inc. has been organized areas follows:

      (a) To foster and promote interchange of ideas and cooperation among its members.

      (b) To collect and disseminate information of interest and benefit to its membership.

      (c) To be irrevocably dedicated to, and operated exclusively for, non- profit purposes, 

            to the end that no part of the net earnings of P.U.P.S., Inc. shall  be distributed to 

            or inure to the benefit of any member, director, officer or any other individual.


DOES YOUR AREA HAVE A RETIREE CLUB?

With the onslaught of attacks on the pensions and medical coverage, retirees need to organize. Depending what area you worked in, the company and/or the union are putting a squeeze on your retirement benefits. Join together, locally, with other UPSers in order to protect retirement benefits for yourself and other members of the club. To see examples of what a retiree club can do check out: 

P.U.P.S INC. has the experience and know-how to help you get a club started. 

Use the comment space at the right to contact us.  

National Alliance of "BROWN" Employees and Retirees

N.A.B.E.R.

  N.A.B.E.R. INC. is a organization formed to help UPSers (hourly 

  employees and hourly retirees) meet the challanges of working 

  for or being retired from the world's largest transportion company

Upcoming PUPS Meetings

Tinley Park VFW Hall

17147 S Oak Park Ave.

Tinley Park, IL 

January 16, 2016

March 18, 2017

May 15, 2017

July 15, 2017

Held at the Annual Picnic

Villa Park VFW Hall

39 E. St. Charles Rd.

Villa Park, IL

 Sept. 16, 2017

 Nov.  18, 2017

Meetings Begin Sharply At 10:00am

Prescription Drug Information

     channel  blockers, NSAIDS, etc.).

  AARP
's "Choosing the Right Prescription Drug".
     Visit: 
 worstpills.org
, a searchable, online drug database that provides
             comprehensive information  about 538 prescription drugs and warns of 181 drugs that are 

            unsafe or ineffective. 



PEOPLE UNITED PROVIDING SERVICE INC.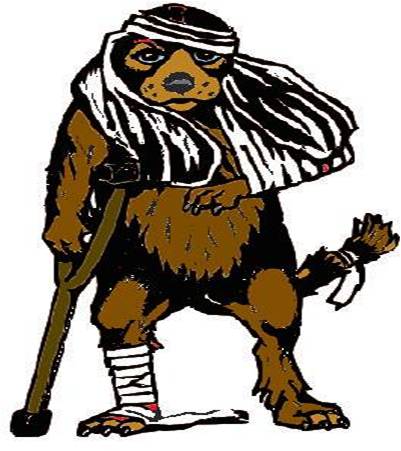 P.U.P.S. INC. MEMBERSHIP APPLICATION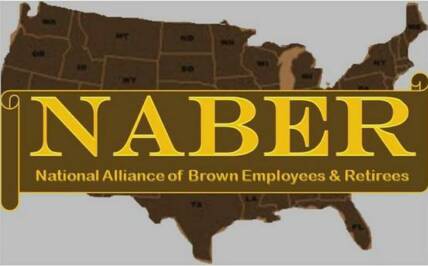 CHAIRMAN-John Bauer, CO-CHAIRMAN -Craig Karnia, 

SECRETARY-Ron Visivila, TEASURE-Ike Evans, SGT-AT-ARMS- Ken Moranz, 

TRESTREES- Ron Berres, Michael Kobailko, Jim Woods

ALTERNATE TRESTREES- Joe Cada, George Benes, Santo Porro Rich  

Dear PUPS Members, Retirees and friends,

By now you have probably heard about the 

Central States Pension Plan. Central States has 

filed an application with the Treasury Department 

to receive permission to cut many retirees' pension benefits. The International Brotherhood of Teamsters has already submitted comments to the Treasury urging the Department to deny the Central States application and protect retirees' earned benefits. 

Currently, Senator Peters and Representative Debbie Dingell are leading letters in their respective legislative chambers to the Treasury asking the Department to reject the Central States plan to cut retiree benefits. The letters face a rapidly approaching deadline, so we need your assistance to encourage your Senators and Representative to add their name. Take Action Now!

You can take action here and send an email to your members of Congress or you may call the Teamsters Pension Protection Hotline at 1-888-979-9806 to be connected directly to the offices of your members of Congress and let them know how much this issue means to you.

Some of our pension funds are not in much better condition then Central States. It's not a matter of if, but when will we end up in their situation....then what? Don't think it can't happen to you! We need to do what we can to stop this travesty from happening right NOW!

Sincerely,

PUPS Inc.


Package delivery company United Parcel Service on Tuesday reported significantly higher quarterly net profit as it boosted its margins and performed well during the peak holiday season. 

UPS posted fourth-quarter earnings per share of $1.57, compared to $1.25 a share in the year-earlier period. Revenue rose to $16.05 billion from $15.90 billion.

Analysts expected the company to report earnings per share of $1.42 on revenue of $16.28 billion, according to a Thomson Reuters consensus estimate. 

UPS shares were up modestly late morning Tuesday.

The company also forecast full-year earnings of $5.70 to $5.90 a share, compared with expectations of $5.73 a share. 

The Atlanta-based UPS was under pressure to deliver in the fourth quarter, after two disappointing peak seasons in a row. In 2013 it was hit by a late surge in e-commerce packages, leaving many stranded on Christmas Eve. In 2014, the company overspent for a package surge that did not materialize. 

Just to see UPS "all around the world determined to show that once again we can handle peak season, and we can deliver from a service standpoint and we can deliver from a financial standpoint and, most importantly, got our packages delivered Christmas Eve on time," UPS CEO David Abney told CNBC's "Squawk on the Street" on Tuesday.

The company said in December it made its Christmas deliveries on time, after two straight years of problems during the peak holiday season. 

In the week running up to Dec. 24, UPS had an on-time delivery rate of between 97 and 98 percent, a UPS spokesman told Reuters.