{Type Your Site Name Here}

{Type a slogan for your site here}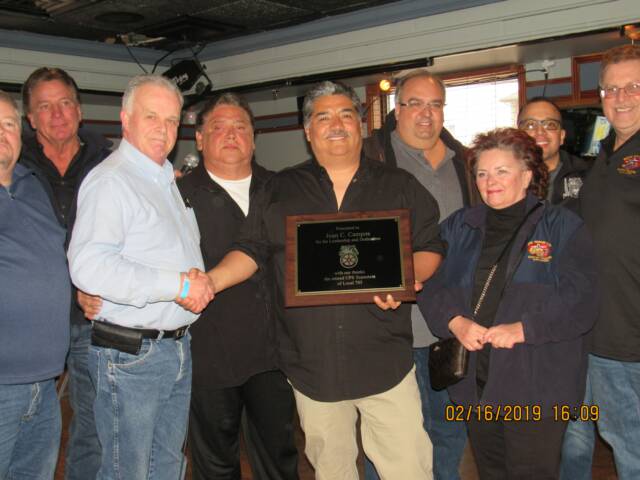 Juan Campos Secretary Treasurer of local 705 was given an appreciation plaque,by  retiree Chairman Jim Woods , 

on February 16, 2019,  for Juan's Leadership and Dedication to the retired UPS/ Teamsters, of local 705.  Juan has negotiated a historic local 705 pension increase  for current UPS retiree's of $200 a month, and an increase in Teamcare benefits of an additional  $50,000. Jim Woods is the Chairman of the PUPS retirement club. 

The Plaque was given at a fundraiser for the

Moving Forward Slate.