N.A.B.E.R. INC.

NATIONAL ALLIANCE OF "BROWN" EMPLOYEES AND RETIREES INC.

James E. Casey's 10 Rules For Continued Success Of UPS

C.L. Kane wrote "The Tightest Ship"  an expose' about UPS from a driver's point of view  Kane listed 10 Commandments from the company's founder.

1."The future of the package industry is in the air"

Casey began an air service in 1928.  The Depression made the company abandon the service. After WWII, Casey wanted a Next Day Service. The "new" leaders of the company decided 48 state ground service was more important.

2."A fair day's work for a fair day's pay"

Old timers remember when almost every driver "ran under". The time allowance has been tightened so much that only the drivers who take short-cuts, skip lunch, work "off the clock" and/or run meet the standard.

3."Don't make company demands that border on harassment"

This website has many, many examples of the harassment that is systemic at UPS.

4."They are advised to constantly seek better, safer work methods." 

If that was true, would UPS have the safety record it does? Faster, faster, and faster seems to be the policy.

5."Provide the best possible service for the least money."

"Left in building" packages are on the rise. Damage claims (especially over 70 lbs.) are very difficult to be resolved successfully. Other companies discount their prices deeper. 

6."Always promote from our own ranks" 

This should be especially true of the Industrial Engineering Department that sets the time allowance.

7."No stock outside the company"

Today, it's no voting power outside the company. No outsider (B stock owner) can pressure the Board of Directors to do anything. And how much did the Board members' portfolios rise on the day UPS began to publicly sell stock?

8."Treat your people well and the company will florish."

9."Stay close to your employees."

That probably didn't mean spy technology installed in every truck.

10."Personal pride and dignity are essential to each employee, without this management fails and the company will not prosper."

N.A.B.E.R. couldn't agree more.


This link is a bio from Y&E, The Magazine for Young Entrepreneurs

This excerpt is taken from "The Tightest Ship"  Chapter  "Harassment and Stress"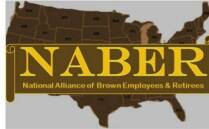 The Tightest Ship  

by C.L. Kane 

HARASSMENT AND STRESS

(Center Manager) "Crain  used to say things like: 'every driver is doing something wrong every day, we can get something on you --on anyone-- it's just a matter of time!' In fact, he said you don't have to do anything wrong!  We can just say you did something.  He sums it up with this phrase: 'we can fire you for anything or nothing, and there's nothing anyone can do about it!'  Even if it means reinstating you with full back pay, the power and reality of a firing scares everyone into running right through their lunch hour so they're not the next one fired.

Crain was by no means one of a kind. He just did everything so much better then the others."

© Copyright C.L. Kane. The author granted permission for reprinting here.

© Copyright N.A.B.E.R. Inc. 2013