January 16th 2021

Agenda

The meeting schedule is set.

Plan ahead, the schedule is near the bottom of the home

page.

WO-HOO We're back!!!

Our PUPS meeting on January 16, 2021 at the VFW in villa park at 10:00am coffee & donuts will be provided.

We will also be holding our turkey shootout with trophies to the 1st, 2nd, and 3rd place

shooters.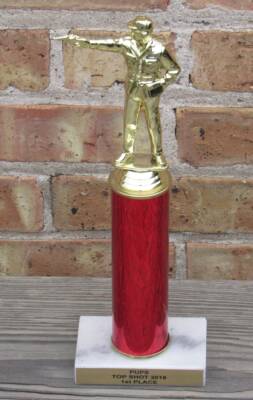 WE MUST FOLLOW ALL VFW SAFETY RULES AND RANGE OFFICERS DIRECTIONS.

If bringing your own pistol (cased or concealed carry) you must have a FOID card.

No hollow point ammo. (Except 22LR)

Un-case and case only on the firing line. Concealed carry, notify RSO before un-holstering.

We will have several pistols (semi auto 22 Cal) and ammo available. No FOID card needed.

Pistol must always be pointed downrange. Finger on trigger only to fire.

$12 per shooter, covers cost of Range and Trophies

The turkey shoot will consist of 30 rounds, 10 rounds at each distances 5 yds, 7 yds, and 10 yds.

All shooters must be signed in by 10:15!

Luck to all who dare